It's A Beachy Fall Y'all!
November 2023 Fall News
Fall is officially here, Thanksgiving Is Coming, What About My New Yard?!
In this edition, we hope to cover quite a few things when it comes to searching for homes for sale in the Panama City Beach and Grand Lagoon area as well as cover a few market conditions here in Bay County Florida and what to do with the brand new yard you just bought without accidentally planting the wrong things prior to our "winter season" as the Northwest Florida Panhandle does get a bit chilly this time of year!
Here are a few quick options for you to get started right away, otherwise sit back, read and we hope you get some good take away information to begin your holiday season!
Fall?! But I thought this was Florida!?
We may not get actual leaves on the beach, but the Northwest Florida Panhandle is a unique area of Florida where we still get to experience all 4 seasons, but fall and winter stick around just long enough to appreciate the rest of the tropical year we get to experience. Our location is in Zone 9A, which means we can get "tropical" but during winter months, our temperatures dip down into the near freezing marks for about a week each year, with a few days that can potentially get to freezing or below. This means you will need to make sure that new landscape you are thinking about putting in will need to be hardy enough to tolerate mild winters with average minimum temperatures between 20 to 25 degrees Fahrenheit (-6.7 to -3.9 degrees Celsius).
When it comes to planting landscapes in this area, it's important to consider the hardiness zone to ensure the success of your plants. Zone 9a offers a long growing season, allowing for a wide range of plants to thrive. Some popular options for landscaping in this zone include palm trees, tropical flowers like hibiscus and bougainvillea, and citrus trees.
However, it's always a good idea to do some research or consult with local gardening experts to determine the best plants for your specific location. Factors such as soil type, sun exposure, and moisture levels can vary within a zone, so it's important to choose plants that are well-suited to the specific conditions of your landscape.
Suggestions for Zone 9a Planting
Oleanders
Evergreen type shrubs
Azalea
Loropetalum
Enough about the weather, is it a smart time to buy in the Grand Lagoon/Panama City Beach area?
Ok, Ok… we admit… it did get a little crazy with home values and prices over the past few years, but you have to admit it was a fun and wild ride for the economy! Now that we are seeing the amount of available homes for sale thin out, and homes prices starting to balance out and even go down in some cases about 30% compared to how the market was in the peak season we are still seeing a healthy and competitive market out there! With recent reports of prime interests rates dropping from an average of 7.8% to 7.6% over the past month, there could be hope yet! Here is a quick look at some demographics to show you how Bay County is currently performing on the market….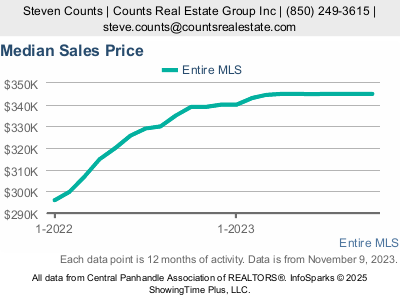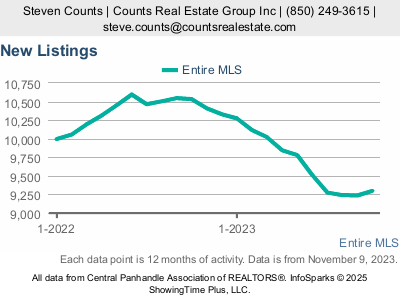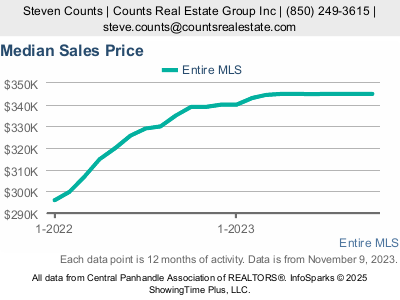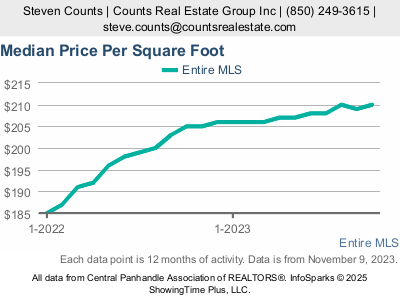 So What & Where Should I Buy?
Well that is completely up to you when it comes for your own personal wants in a dream home on the coast! First are you looking to buy a permanent residence, a secondary vacation home, or a rental investment property to could help pay for itself? These are the questions you must ask your self as it will determine your ultimate path of finding the perfect property for the want. Here are some suggestions to get started and we are sure you can take it from there with our super fancy website! Just register or sign in and begin your own custom searches and keep track of where you are heading!
Residential & Long Term Rentals
When it comes to purchasing a home for long term residential living, whether it's yourself or you turn it into a potential rental, these homes can be placed anywhere to gain your desired income for rentals, or just local living.
Condo's & Vacation Rentals
To get the most out of properties used for vacationing and vacation rental income, it is always best to stick to areas that attract the tourism or give yield to luxury and vacation style wants, like resort style amenities and proximity to dining and shoping!
Second Homes & Commercial
Sometimes we just like to have a nice place in all the areas we visit, or just looking for additional property to purchase in the local area for investment or commercial use purposes. No problem! We have you covered here as well! Feel free to instantly search for:
What Will I Do When I Move to the Beach During Fall? What About Coastal Thanksgivings?
There is a TON of events and entertainment to be had around the beach and coastal environments during this time of year! Plenty of concerts, live music, and not to mention.. the water only gets down to about 64 degrees during these months and is still tolerable to most and warmer than other coastal environments. All part of the fun of being a local (with a wet suit)!
Here are some events going on around town, and some Thanksgiving dinner events that may entice you to at least visit during this time of year!